The fashion world is constantly changing, changing from one style to another in a matter of days or weeks. With so many micro-trends floating around the internet, it can be hard to know which new pieces and accessories you should incorporate into your wardrobe.
Whether you're an avid trend watcher or just looking to refresh your wardrobe with new styles, there are a few key trends we think fashion fans should watch.
To help you find ways to try these current trends, lifestyle expert Kathy Buccio stopped by TODAY's 3rd hour to share six outfits and accessories that are hugely on-trend right now. moment. From pastel clothes to bucket hats, Buccio showcases the trends worth trying.
Read on to shop for jeans, shoes, jewelry and more.
Trend: bright colors
Zara double textured blazer
This double-breasted blazer is a great way to add some color to your wardrobe. Available in pink and green, this blazer is a standout choice due to the frayed, textured lining details. You can also buy the matching shirt and skirt for a complete monochromatic look.
Zara knit cropped top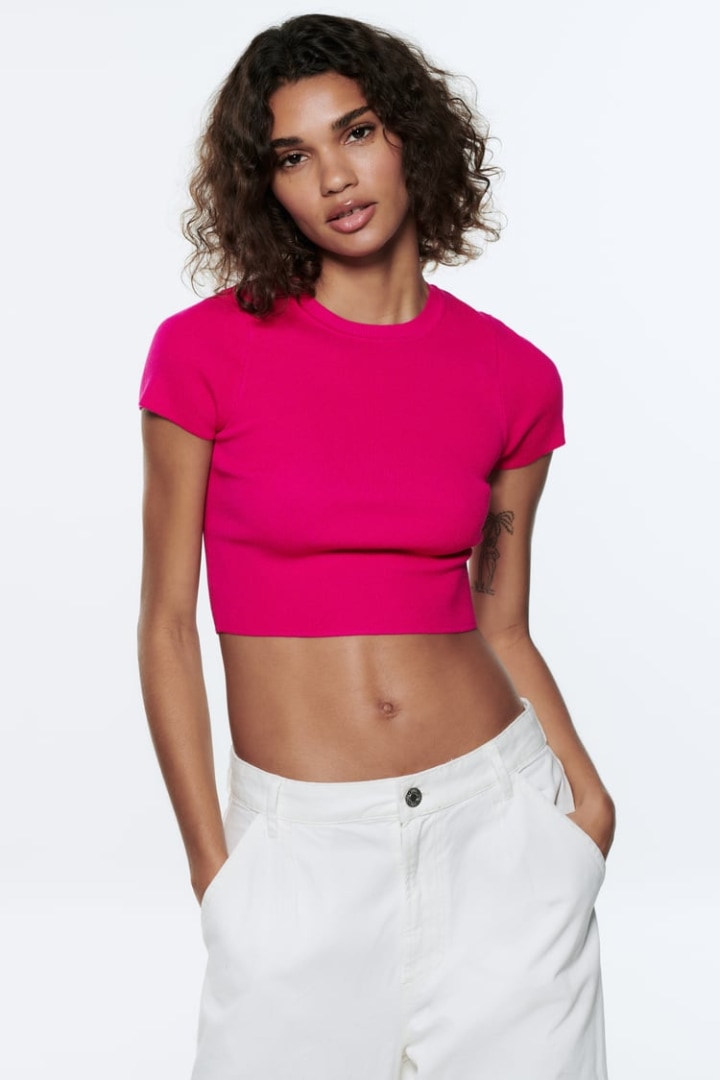 Who doesn't love a touch of pink? This cropped knit top is ideal for the upcoming spring and summer seasons and can be worn with a jacket thrown over top, like the blazer above and can be easily paired with skirts and pants.
These pants are a great option if you're looking for a more modern look but still want to add a timeless piece to your wardrobe. The front buttons give the jeans a nautical feel while the flared design gives the pants a flattering shape. These jeans are also designed to be high waisted and sits just below the natural waistline.
Trend: pastels
If you're looking to achieve a relaxed oversized silhouette, this pastel work shirt will get the job done. This classic shirt is enhanced with a corduroy design and is also available in eight different colors.
These stylish carpenter jeans have a relaxed straight fit with a utilitarian design with large pockets. Workwear has been a fashion staple for the past few years, and this pair has a simple, timeless design so you can wear it season after season.
White sneakers are a classic and a super versatile shoe option. This design can fit perfectly into any wardrobe and can be dressed up with a pair of chinos or even worn with a pair of comfy shorts.
Trend: sweater vests
Over the past few months, sweater vests have made a big comeback, and they don't seem to be going away anytime soon. This tie-dye pattern is a great way to shake up this trend and make it your own.
Trend: varsity or letterman jackets
This satin baseball jacket is great for layering, especially as the weather transitions from winter to warmer temperatures. The high collar is a chic detail and the front has press studs if you want to wear it closed.
Trend: pearl accessories
For on-trend jewelry, pearls are a must-have accessory this year. This gingham necklace is a fun spin on the trend if you're a fan of statement pieces. The ribbon color is available in navy blue and black.
Anthropologie's Lake Life Pearl Necklace
If you're more interested in the classic pearl necklace look, this single row of pearls is a great option. This simple design can be paired with a variety of styles, from sleek business looks to flirty evening wear.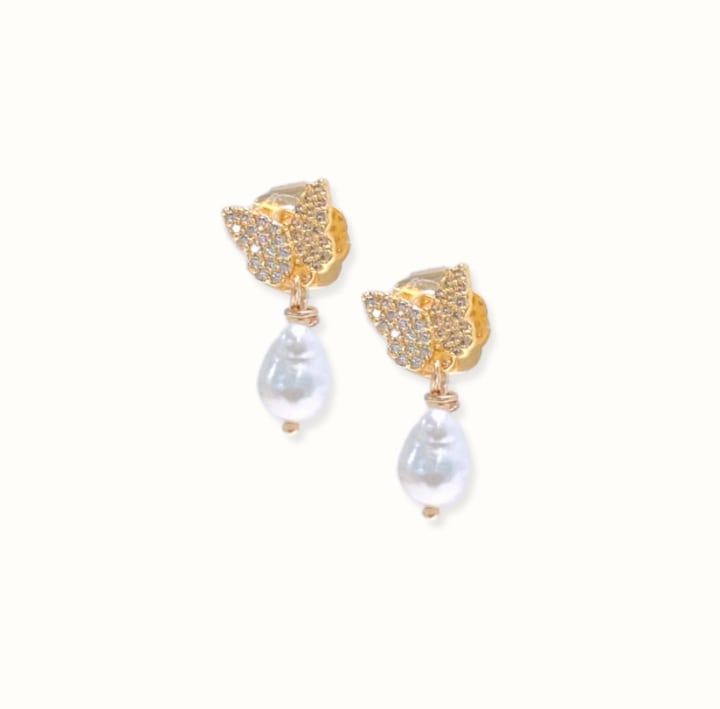 These gold beaded butterfly earrings are a perfect balance between delicacy and pleasure. The butterflies, which are attached to freshwater pearl drops, are crafted with cubic zirconia for subtle detail.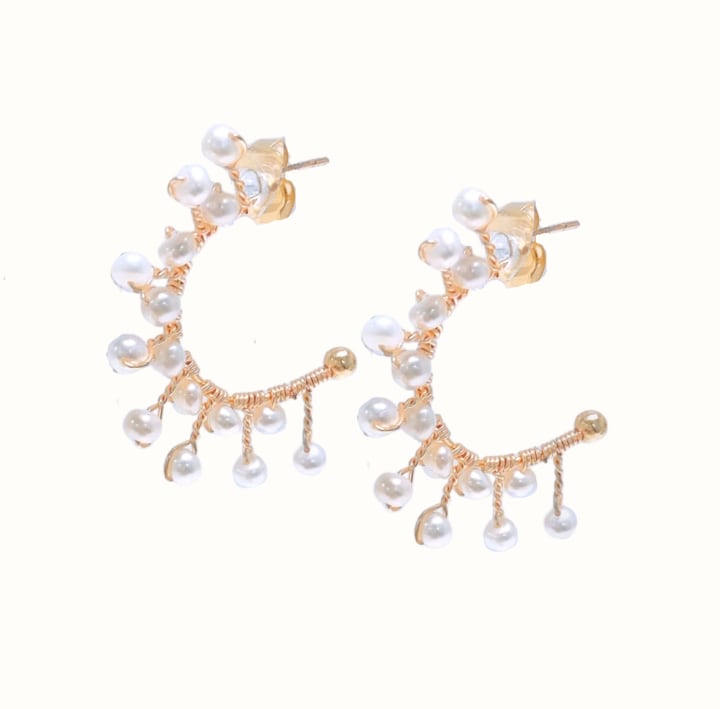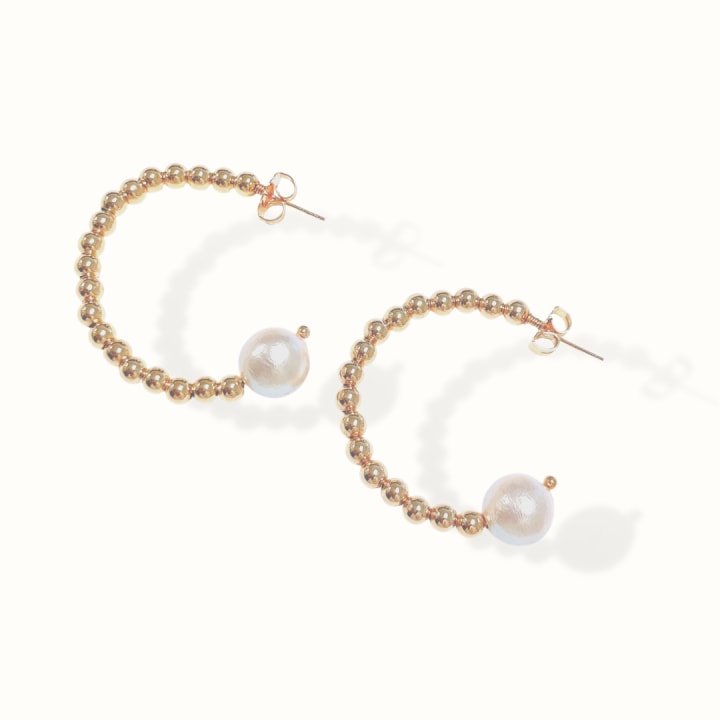 Trend: bucket hats
Baggu bucket hat