Street fashion giant Zara has launched a compact range of gravel and commuter-focused cycling clothing for men, and a more substantial range for women, as an extension of the existing Outdoor range.
What is effectively a capsule collection from the Spanish clothing brand has clearly delivered products with gravel in mind; bib shorts combined with loose technical t-shirts, sweatshirts, a fitted merino t-shirt / underwear, the essential windbreaker, and for shoes, there is the fi'zi: k Terra Ergolace X2.
Partnering with fashion retailer to launch the range, Sami Sauri, well known for her journey from fixed gear, with a Red Hook Crit top 20 finish to her name, to road and adventure cycling. Sami has previously featured in content created by Rapha and recently competed in the Montanas Vacias Rally.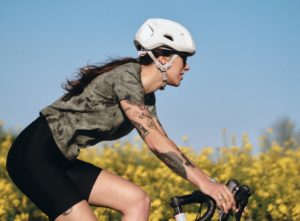 Interestingly, Zara has bucked the trend seen in traditional bike shops, offering a range of cycle clothing essentials with twice as much women's clothing as men's.
With the growth of women's cycling during the shutdowns, there remains a substantial opportunity for bike shops that often goes unmet.
As a mainstream fashion apparel retailer enters the market, maybe it's time for traditional bike shops to rethink their approach to women's apparel?
Photo credit: Zara.com